From start to finish, it was so much fun to create these 23 precious shoeboxes using the profits from our Shoebox Packing Party product sales. Follow the journey of these 23 simple gifts from our hands to the 23 sweet children in Honduras who God chose to receive these particular shoeboxes in the photo collection below! If you'd like to see what's inside each of our shoeboxes, click here.
Our 23 shoeboxes began their journey here...
Beasley helped load them into the car, bound for the Collection Center!
At the Collection Center, the shoeboxes were loaded onto a wagon...
Then packed into an OCC shipping carton...
That's our carton, #115, waiting to be loaded onto the semi truck!
It's trailer loading time! Back onto the wagon they go...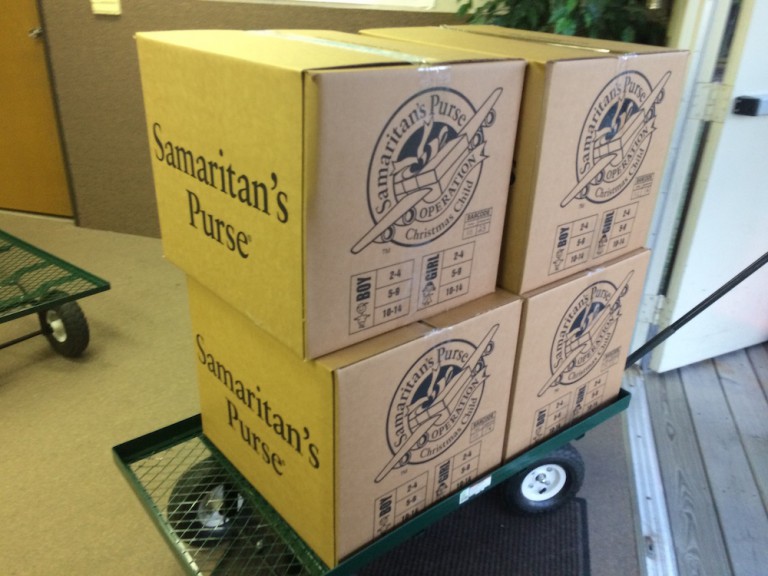 Down the ramp to the parking lot where the semi truck is parked...
And finally, loaded onto the trailer which is destined for the DFW OCC Processing Center!
At the Processing Center, the shoeboxes are checked for inappropriate items...
which is where MadeCreatively's 23 shoeboxes went in 2016!